Explore Meross By Category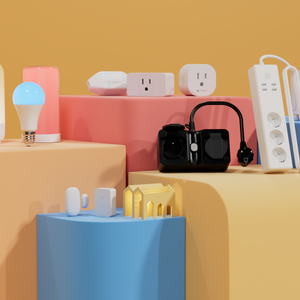 Everyone Deserves a Smart Life
Meross aims to create an environment of all-dimensional smart devices for every family. To this end, we expand the territory from plugs to bulbs, and from thermostats to garage door openers and develop integrations with Apple HomeKit, Amazon Alexa, Google Assistant, and Samsung SmartThings.
Shane Whatley
I've been using their products for a while now and I can confidently say that they have completely transformed my home into a smart home haven. Their devices are super easy to set up, and the app isuser-friendly and intuitive.
The Brad Lloyd
Meross offers quality products compatible with Apple Home, that are affordable, bringing your dreams of having a Smart home within reach. I've tested Meross products extensively and they are reliable, quick to respond and have good range.
TuttoAndroid
I love the wide choice offered by Meross. l own and use many of their products, simple to configure, easy to integrate with other ecosystems and above all. They are reliable. This is always great at the right price without compromising general quality.
Todo Apple
As a Smart Home user I love Meross products for its quality and reliability. The arrival of Matter will change everything in domotics, and Meross is already there.